What?  You're laughing.  I'm serious about this.  I know it's nearly April Fool's Day, but it really is time for a limited public BETA test of DianHua Dictionary 4.0 and DianHua Audio Dictionary 4.0.  Still don't believe me?  Alright, what about a screenshot from the iPad?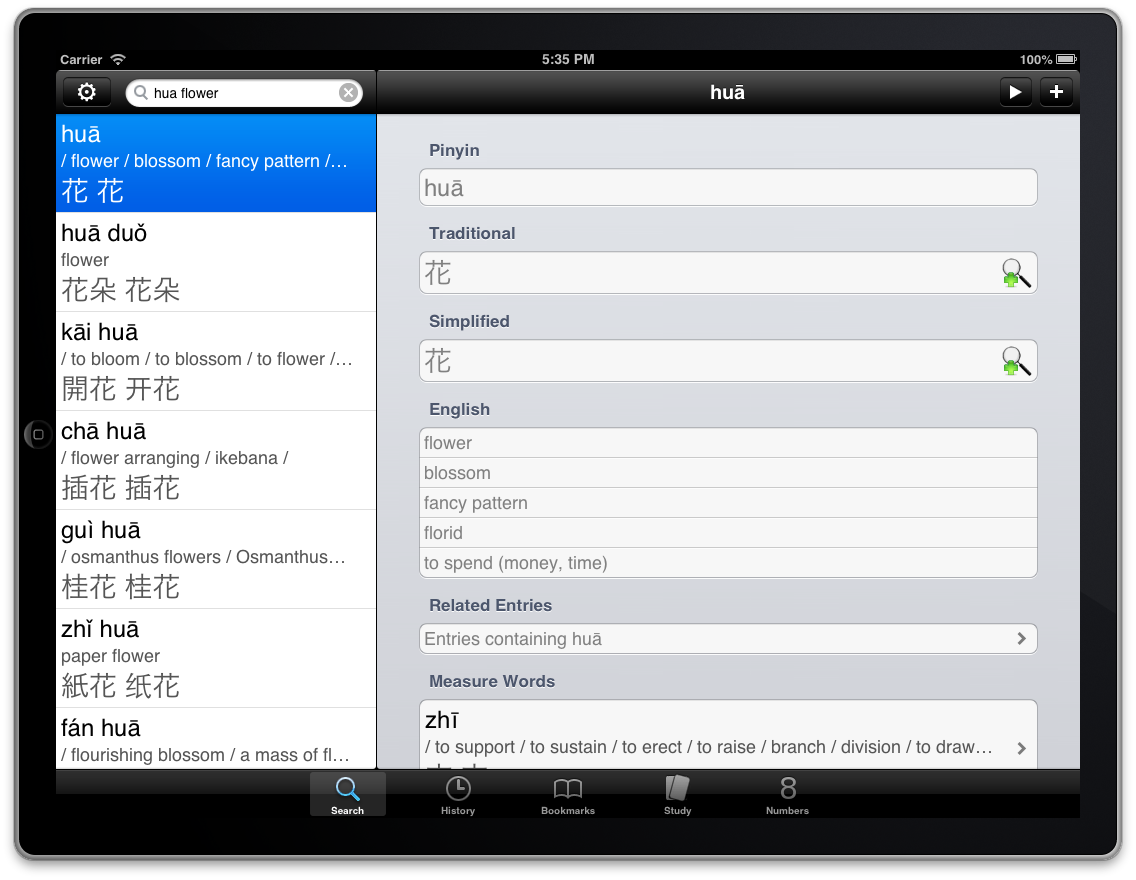 Not enough?  That's unfortunate because you'll be missing out on:
A brand new iPad interface
A new spaced repetition study algorithm
Automatic or manual sync to DianHuaDictionary.com with improved speed and reliability
Upgraded CC-CEDICT with over 100,000 entries
Over 1,500 stroke order animations (maybe only 1,400 by the time I check all of them)
Customized word list entries (aren't we all tired of obscure English definitions confusing us during flashcard studying?)
That last one?  You can use it to study sentences.
Improved English search algorithm
iPhone 5 support
Retina display support
The crazy thing is this 2 years in the making version isn't even out, and I can't wait to get started on the next one.  Until then, I would appreciate any additional eyes I can get on the upcoming release.